VariZoom Stealthy series camera stabilizers, POV poles, and remotes. The Stealthy, StealthyGo, StealthyPro, and NEW StealthyStick offer the following modes: Stabilizer, 3-Point Shooter, Monopod, support, and tripod. For videographers and photographers of all kinds, catering to sports, skateboarding, camping and travel.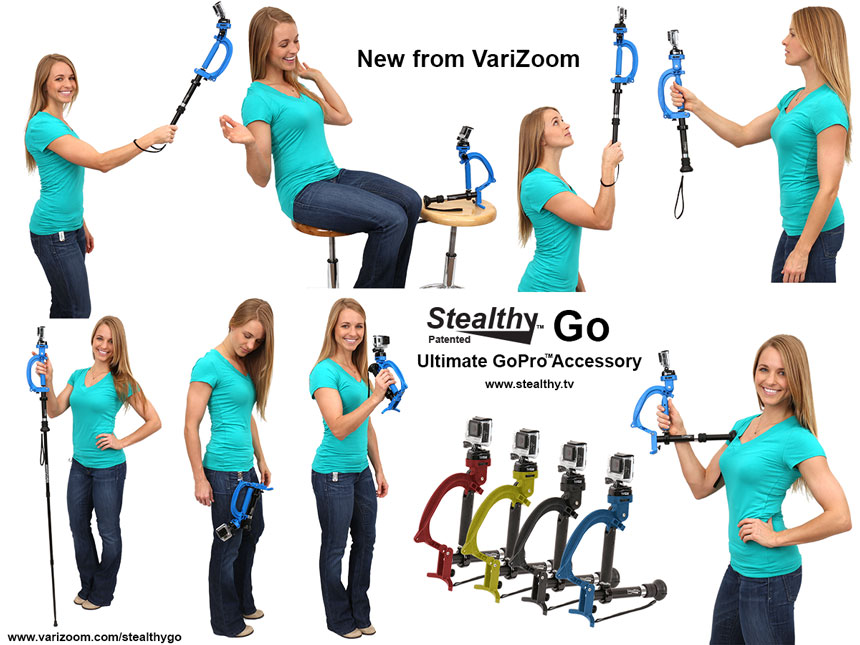 VariZoom Stealthy Series Stabilizers & Supports
The Stealthy series offers complete camera versatility unmatched by the competition. Easily switch from mode to mode, including 3-point shooter, tabletop tripod, camcorder / handheld mode, short monopod and more. The StealthyGo offers a waterproof composite construction, and is perfect for action sports and the outdoors. The Stealthy builds upon this by providing a camera stabilizer for getting smooth shots. The StealthyPro upgrade offers a professional 6-bearing gimbal, providing even greater camera stabilization ease of use.