Community
Special thanks to all of our loyal customers and a warm welcome to the new ones. VariZoom has been a successful camera company for many years. VariZoom strives to be the best camera company to meet your needs and enjoys a reputation that keeps customers coming back for more year after year It is our pledge to be a camera equipment company you can trust and to maintain the superior customer support and product quality for which we're known, regardless of how much we grow. Please call our offices any time you have a question - we're here to help.
If you have any images or videos of our products that you wish to have included here, please send them to the email address below, along with a short caption to go along with your footage.


Customer Photographs with VariZoom products: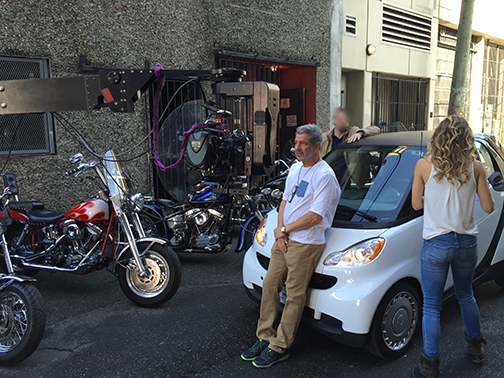 CinemaPro on movie set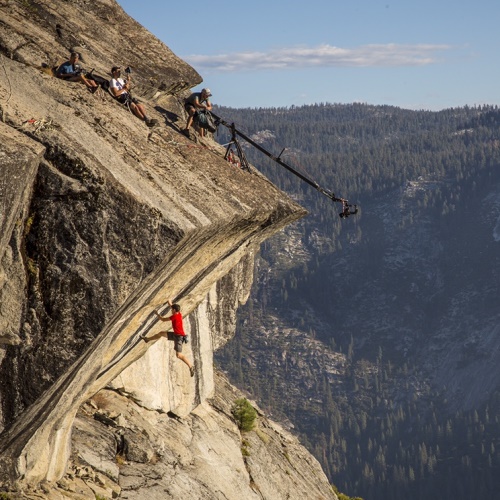 12 ft SnapCrane overhanging rock face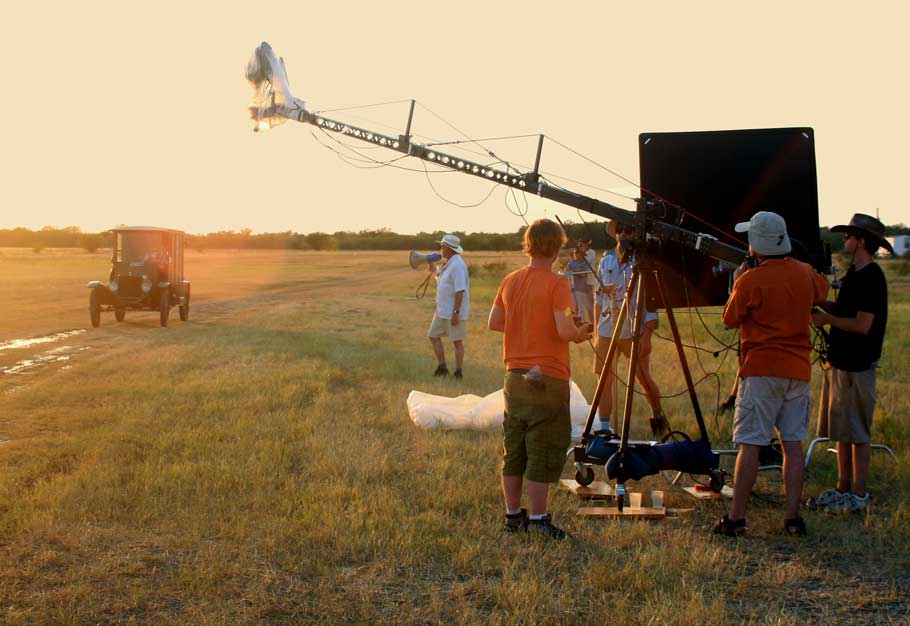 SnapCrane with CinemaPro Jr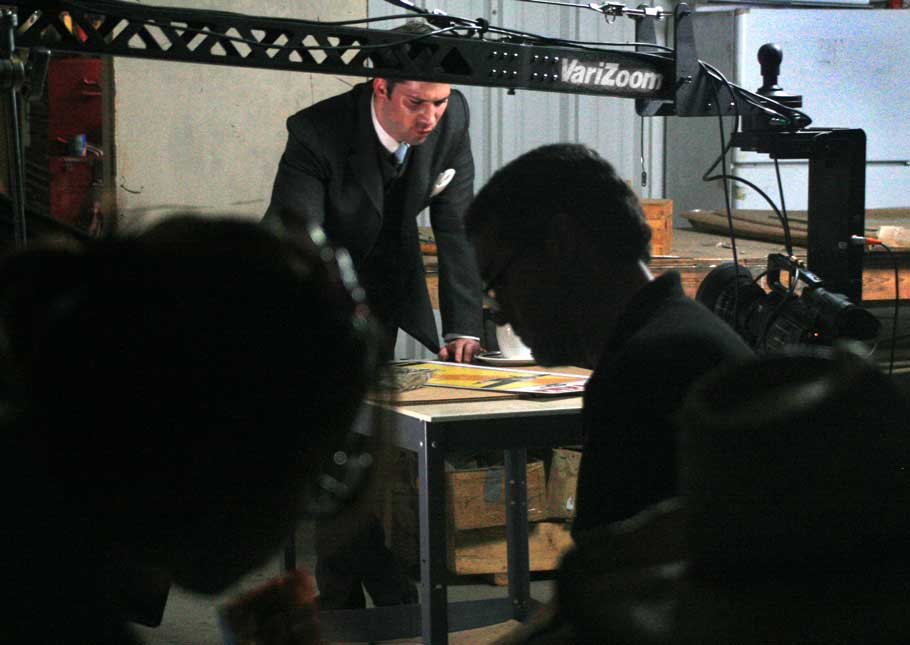 SnapCrane with CinemaPro Jr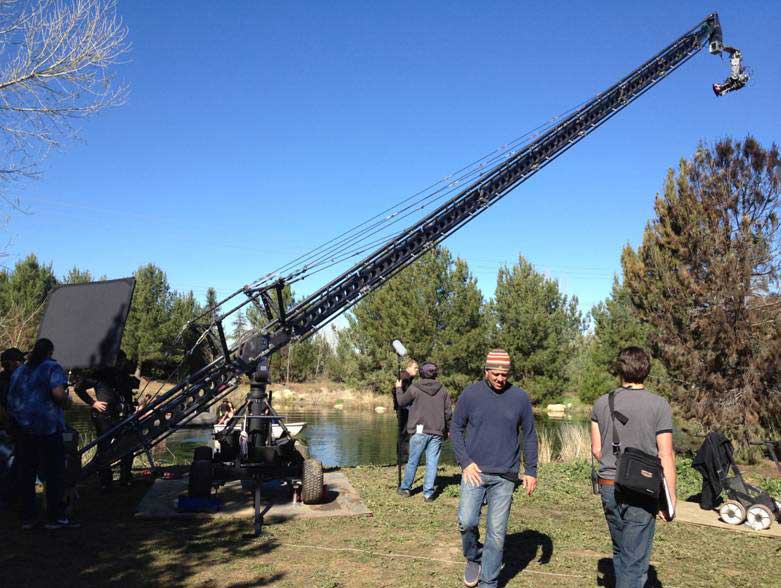 CinemaPro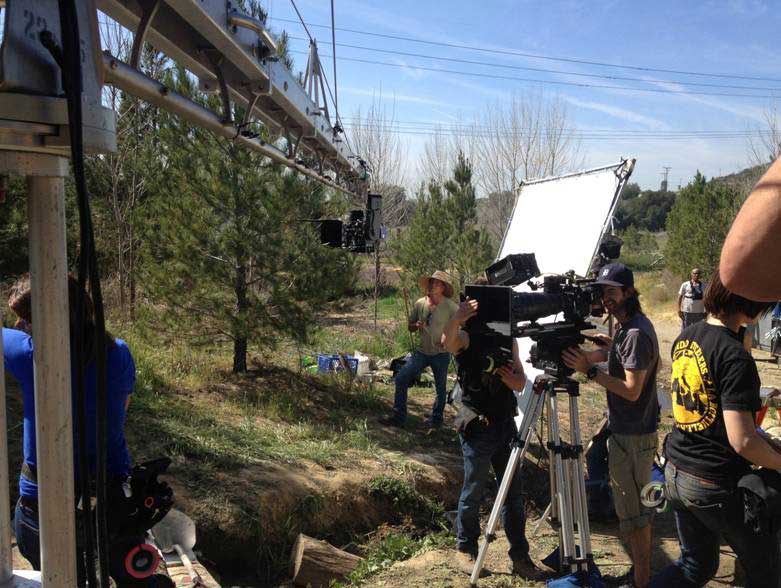 CinemaPro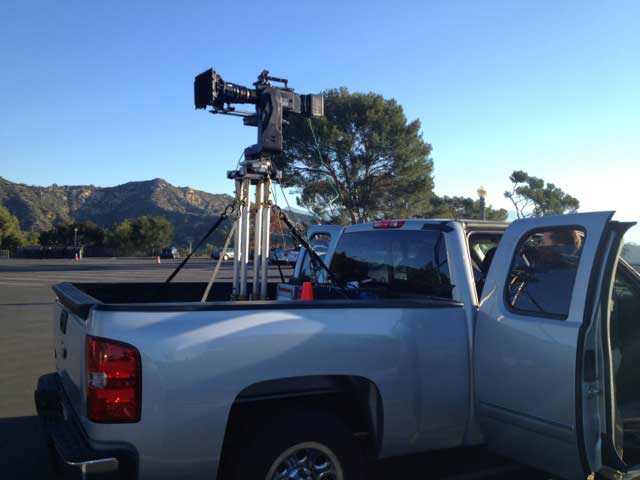 Cinema Pro head with an Alexa, 24-290mm T2.8 OPTIMO lens
VariZoom CinemaPro Operating on a Crane in Australia


The CinemaPro on location for a big budget production in Australia.
VariZoom's Aviator Camera Stabilizer used by Hilaire Brosio


VariZoom's Aviator Camera Stabilizer operated by Hilaire Brosio filming Ozzy Osbourne & Def Leppard
VariZoom's MC100 used by Mark Maximus from Elevation Studios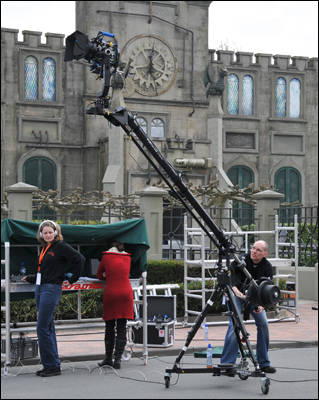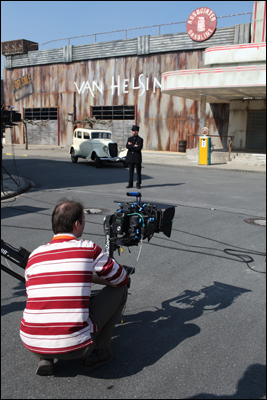 The VariZoom MC100 Motion Head used by Elevation Studios during a motion picture of the new Van Helsing experience in Germany.

VariZoom MC100 in a KawasakiJet Ski Commercial (Bahamas)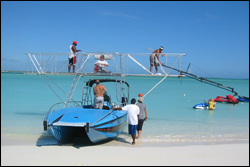 "Here we are between shots in Abacos Bahamas this August shooting the '08 products for Kawasaki Jet Ski. We ended up getting the cover from this mount!"- Robert Brown
VariZoom SnapCrane (shown w/ TCR-100Crane Tripod, & MC100 Motion Control Head)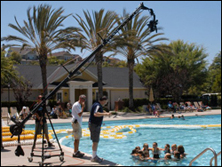 The VariZoom SnapCrane being used location at Ladera Ranch.

VariZoom FlowPod - Jan Kurtis Skustadof Camelot Media (Norway)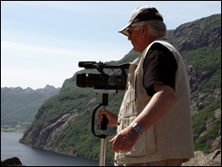 Jan Kurtis Skugstad of Camelot Media filming on location in Norwayw/ the VariZoom FlowPod.
VariZoom Pro-L being used ina Fire Fighting Training Film


Gary G. Ballard on site at a Bureau of Indian Affairs wildland fire academy helicopter training session, filming using a SONY PD150 & theVariZoom Pro-L Lanc Zoom & Focus Controller in the country outside of San Diego.

Varizoom User with Sportster and FlowPod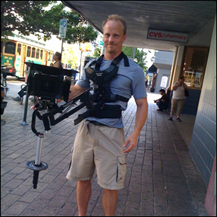 A VariZoom user shooting in Austin Texas w/ the Sportster Vest Stabilizer System combined w/ the FlowPod. Sent by a member of K9 Search, an Austin Tx based K9 Search Service for Law Enforcement & Professional Search Agencies
Varizoom's Pro Zoom Controller w/ Manual Focus Controller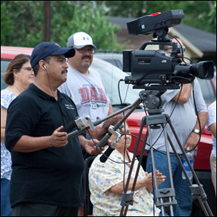 Tony Yanez shooting a Ground breaking Ceremony for Valley International Christian Center, San Benito, Tx
VariZoom's Zero Gravity: Used byMichael @ Visual Masterpiece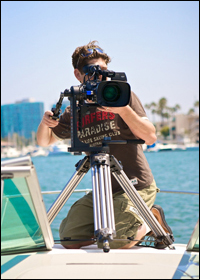 The VariZoom Zero Gravity award-winning tripod head beingused on a shoot. Submitted by Michael with Visual Masterpiece
VariZoom's Aviator Camera Stabilizer operated by John Goez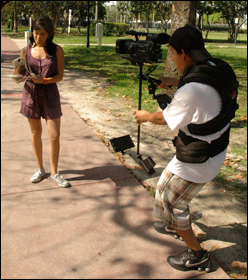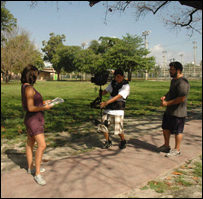 VariZoom Aviator & DV MediaRig in use on a Short-Film set (California)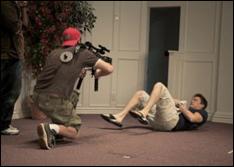 The VariZoom DV Media Rig on a comedy short-film set.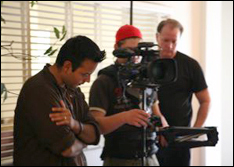 The VariZoom Aviator Camera Stabilizer in use on a comedy short-film set.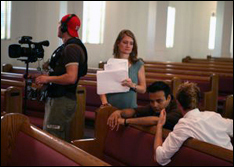 Another shot of the VariZoom Aviator Camera Stabilizer in use on a comedy short-film set.
VariZoom Pro Series Lens Controllers used by WM Communications: Asia - Pacific (Philippines)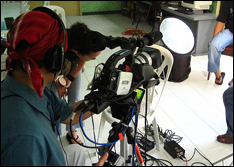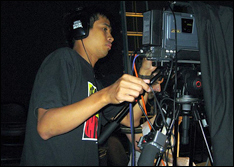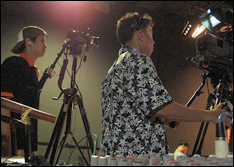 WM Communications using a VariZoom Pro Series Lens Controllers in their professional video productions.
VariZoom Products at B&H Booth at the WEVA 2008 Show in Orlando Florida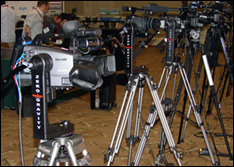 ZeroGravity Tripods w/ VariZoom Lens Controllers on display at WEVA 2008 in Orlando, Florida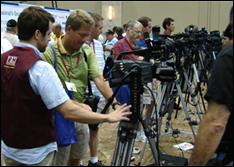 VariZoom's ZeroGravity Tripod Headon display at the B&H booth at WEVA 2008, Orlando Florida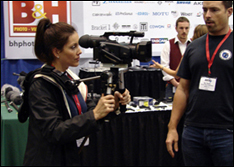 Customer tries on the VariZoom DVMediaRig at WEVA 2008
Aviator camera stabilizer
Customer Videos of VariZoom Products
Video by Jesse McLane using the VariZoom Black Hawk Video Provided by Jesse McLane.
McLane used the VariZoom Black Hawk Camera Stabilizer System to shoot this film.
FlowPod Training Video - Canon XH-A1 (YouTube - Anders Hanssen, Norway)
"Video shoot with Canon XH A1 mounted on my VariZoom FlowPod. (Handheld, did not use any vest and arm)" - From Norway
Shot with VariZoom QuickJib 100
VariZoom Product Videos