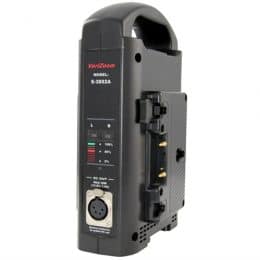 3-Stud Gold Mount Battery Charger
This portable, dual sequential charger is available for Sony V-Lock or 3-Stud mount batteries. 4 pin XLR jack outputs DC 13.8V 3.6A. Lightweight and compact, this charger is ideal for transport. Will charge VariZoom Ni-MH and Li-Ion batteries, as well as some other brands.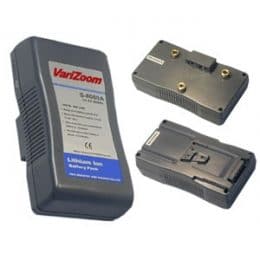 3-Stud Gold Mount Battery
No memory Li-Ion pack for 3-Stud. Features an intelligent control circuit for temperature, current and voltage protection with a 4 level LED power indicator. CE approved.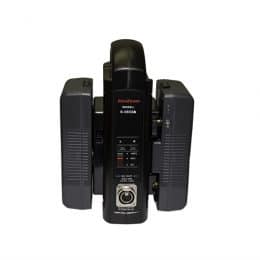 3-Stud AB Battery/Charger Kit
This high-value battery kit includes 2 of our S8080A V-mount batteries and the S3802A charger / power adapter. With a total of 190Wh (95 + 95) on tap, as well as an XLR power output for powering the camera directly, you'll never run out of juice.