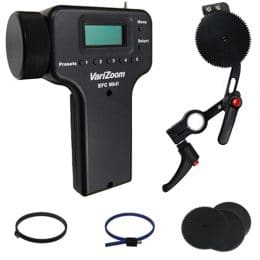 The EFC2U is a universal programmable electronic focus control that works with the Canon C100, C300, Sony PXW-X200, PMW-300/200, in addition to Canon, Fujinon, and DSLR lenses. The motor mounts to 15mm/19mm rods and includes a universal gear set and clamp-on gear ring adapters. The EFC2U works up to 50 feet away, making it ideal for jib applications.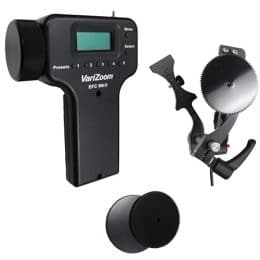 VZEFC2 universal Canon/Fujinon focus or iris controlDesigned for use on jibs or other remote applications, this programmable remote focus control for Canon and Fujinon allows the user to adjust focus (or iris) manually or preset up to 5 quick-change positions.
Kit Discount: You MUST call 512-219-7722 to order.